Image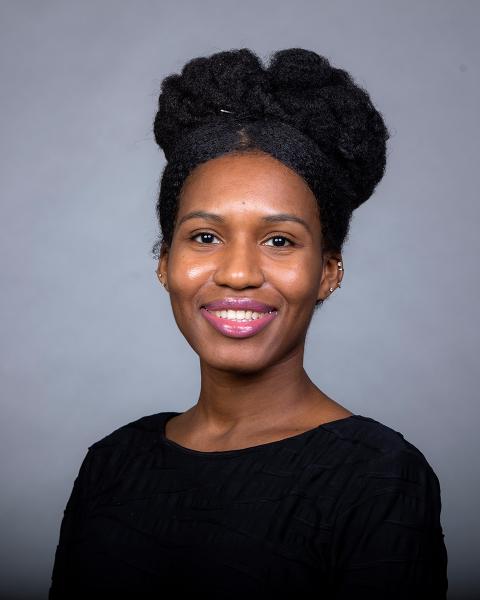 Ngozi Amaechi, MPS
Communications Associate
Ngozi Amaechi creates engaging written and visual content for the Reagan-Udall Foundation for the FDA. In her role as Communications Associate, she coordinates the daily communications activities for the Foundation including event planning, website content, and digital strategy development. She creates relevant content that aligns with the mission and purpose of the U.S. Food and Drug Administration and appeals to the organization's stakeholders, including scientific and consumer groups. Ms. Amaechi works alongside FDA's Patient Affairs Staff in the Office of the Commissioner to coordinate listening sessions to facilitate engagement between patient communities and FDA scientists in medical product centers who seek to better understand the patient experience.
Prior to joining the Foundation, Ms. Amaechi worked as a Human Resources Program Specialist at Wellspan Health, a regional, integrated health care system that serves the communities of central Pennsylvania and northern Maryland. Ms. Amaechi played a significant role in managing employee events and programs across the organization for its 19,000 employees. In direct coordination with Wellspan's Chief Operations Officer, Chief Nursing Officer, and departmental clinical leadership, Ms. Amaechi reviewed and processed educational requests and routinely managed and coached clinical employees on program details, policies, and agreements. Ms. Amaechi monitored clinical participants' success in educational degree programs and ensured compliance with executed legal agreements. She also assisted in the onboarding process for new employees.
Ms. Amaechi's experience also includes work as a Communications Consultant for Neopenda, a global health care company where she conducted research to assist in the creation of a strategic communications plan in an effort to promote the visibility of the company's neonatal product. Tasked with appealing to venture capitalists, investors, and global health systems, Ms. Amaechi translated the complex science of the unique device for use in low-income countries with significant resource and technology-constrained facilities.
Ms. Amaechi holds an MPS in public relations and corporate communications from Georgetown University and a BA degree in public relations from York College of Pennsylvania.