Image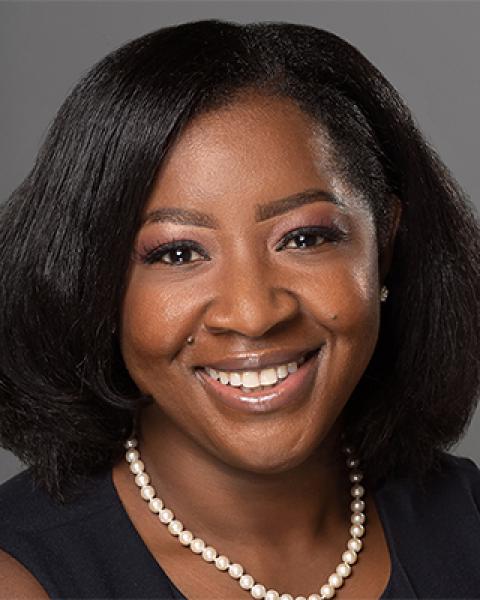 Esther Krofah, MS
Esther Krofah, MS, is the executive vice president of health and is on the leadership teams for FasterCures and the Center for Public Health at the Milken Institute. She has deep experience in the government, nonprofit, and for-profit sectors, where she has led efforts to bring together diverse stakeholder groups to solve critical issues and achieve shared goals that improve the lives of patients.
Most recently, Ms. Krofah was the director of public policy leading GlaxoSmithKline's engagement with the U.S. Department of Health and Human Services (HHS) and relevant Executive Branch agencies on broad health-care policy issues, including leadership in improving vaccinations and care for people living with HIV. Prior to GSK, she served as the deputy director of HHS' Office of Health Reform, where she led the development of policy positions for significant regulatory priorities, including the health insurance marketplaces.
Prior to HHS, Ms. Krofah served as a program director at the National Governors Association (NGA) health-care division, working directly with governors' health policy advisors, state Medicaid directors, and state health commissioners on health insurance, health workforce, and Medicaid coverage issues. Before joining the NGA, she worked in consulting at Deloitte Consulting LLP, where she worked with public sector and commercial clients, including assisting states in developing state-based exchanges. Ms. Krofah received a bachelor's degree. from Duke University and a master's degree in Public Policy from the Harvard University John F. Kennedy School of Government.
Ms. Krofah joined the Reagan-Udall Foundation for the FDA Board of Directors in 2023.