Image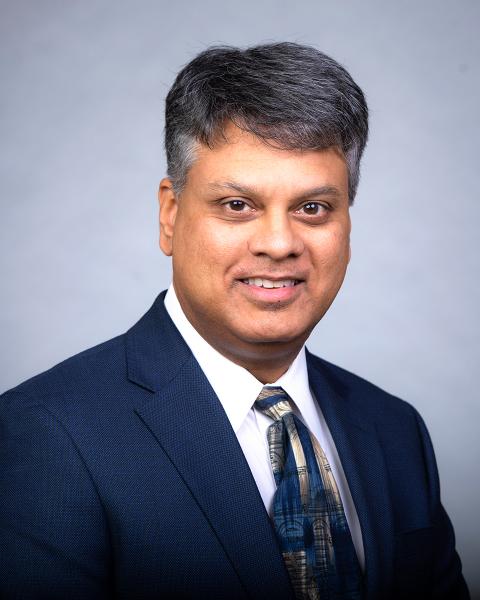 Amar Bhat, PhD
Chief Operating Officer
Amar Bhat, PhD, is the Chief Operating Officer of the Reagan-Udall Foundation for the FDA, a non-profit organization created by Congress to advance the mission of the U.S. Food and Drug Administration. In this role, he works closely with the CEO to provide strategic direction, leadership, and oversight for the Foundation's programs and initiatives intended to foster advances in regulatory science and help FDA modernize product development and accelerate innovation.
Dr. Bhat joined the Foundation in May 2018 as the Director of Business Planning and Programs, with a portfolio that focused on new initiatives, program development and strategic planning. From April 2019 to May 2020, he served as Interim Executive Director. Prior to joining the Foundation, Dr. Bhat held a variety of executive positions in health and science policy, including Vice President of Open Health Systems Laboratory, President and Co-Founder of TwoFour Insight Group, and Assistant Vice President of the Pharmaceutical Research and Manufacturers of America (PhRMA). He has a deep understanding of the Washington political and business environment and has built a substantial network of stakeholders in the global healthcare industry, U.S. Government agencies, universities, NGOs, foundations, and multilateral agencies. In addition, Dr. Bhat is a recognized speaker on global health and pharmaceutical policy.
Dr. Bhat started his career as a Presidential Management Intern at the U.S. National Institutes of Health (NIH) in 1990, eventually rising to become Acting Director for the Division of International Relations within NIH's Fogarty International Center from 1999 to 2001. Afterwards, he was recruited to be the first Director of the Office of Asia and the Pacific within the Office of Global Affairs in the Office of the Secretary of the U.S. Department of Health and Human Services (HHS), managing for over six years a cadre of senior health professionals based in Washington, D.C., and in U.S. Embassies across Asia. While at NIH and HHS, Dr. Bhat negotiated dozens of bilateral agreements and developed an in-depth knowledge of the health systems around the world. He worked closely with FDA, CDC, and other U.S. Government agencies on a number of high-profile activities such as the Global Fund and PEPFAR, as well as the U.S. Government's response to various epidemics and natural disasters. Through these various roles, Dr. Bhat also developed a keen understanding of the role of regulatory science and the development of experimental therapies into commercial products.
Dr. Bhat has a doctoral degree in Public Policy from The George Washington University where his research focused on developing methods for measuring the economic impacts of biomedical research. Dr. Bhat also received an master's degree in Public Policy and a bachelor's degree in Chemistry from Duke University.