Image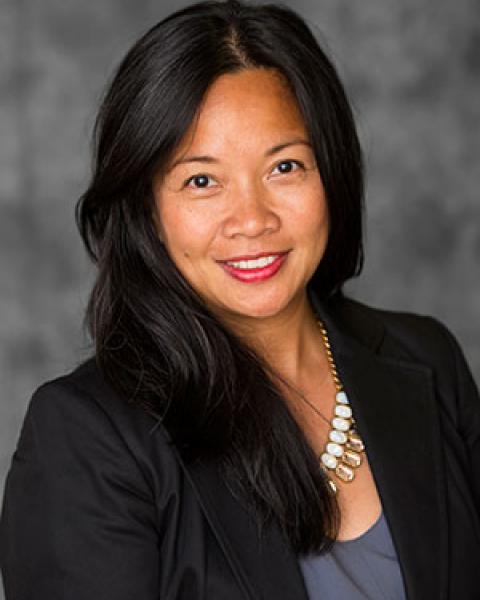 Carla Rodriguez-Watson, PhD, MPH
Director of Research
Carla Rodriguez-Watson, PhD, MPH is the Director of Research for the Reagan-Udall Foundation for the FDA. Carla is focused on continuously developing and enhancing a portfolio of work that leverages real-world data and experiences to inform and conduct clinical and post-market drug safety and effectiveness studies. Projects include those focused on developing and advancing frameworks and tools to systematically describe and guide the development of data sources and methods for use in real-world data studies, and in conducting such studies in RWD networks, such as the the Innovation in Medical Evidence, Development and Surveillance (IMEDS) Program.
Dr. Rodriguez-Watson brings to the Foundation 25 years of experience in public health research in local, national, and international settings. An epidemiologist by training, Dr. Rodriguez-Watson's research focus is in the use of real-world, big-data for public health surveillance and the epidemiology of viral hepatitis and HIV, influenza, substance abuse, liver and kidney disease. Her methodological areas of focus include the development and evaluation of surveillance systems, comparative effectiveness, multi-level modeling, predictive modeling, and test accuracy.
Prior to joining the foundation, Dr. Rodriguez-Watson was a researcher at the Mid-Atlantic Permanente Research Institute (MAPRI) of Kaiser Permanente (KP), 2013-2019. Her research portfolio included describing and evaluating the effect of national initiatives and local interventions on the continuum of care for patients with Hepatitis C (HCV), the comparative and cost effectiveness of HCV treatment, and the effects of HCV and chronic kidney disease on long term hepatic, extra-hepatic, and renal outcomes.  Her HCV work was recognized by KP's  2018 James A. Voh's Regional Quality Award and the Claudette Gravell award for excellence in HCV/HIV research. Her work on HCV and HIV brought Dr. Rodriguez-Watson to collaborate with others on a National Institute for Drug Abuse (NIDA) – funded study to examine prescription opioid use and abuse. Dr. Rodriguez-Watson was also the principal investigator of the MAPRI viral hepatitis, cirrhosis, and chronic kidney disease registries, which was representative of the 800,000 patients insured and receiving care in KP Mid-Atlantic's integrated health system. From 2011-2013, she served as a biostatistician for the Centers for AIDS Research (CFAR) Network of Integrated Clinical Systems (CNICS) at the University of Washington. CNICS includes eight CFAR sites, and over 25,000 HIV-infected patients and data related to their longitudinal treatment, care, and outcomes. Dr. Rodriguez-Watson supported research to examine the role of past lamivudine experience on HBV viral suppression in HBV and HIV infected patients and to examine outcomes in HCV-HIV co-infected patients associated with alcohol use and liver fibrosis.
Before her focus on clinical epidemiology, Dr. Rodriguez-Watson devoted more than a decade to developing, enhancing, and evaluating active and passive surveillance systems for the New York City Department of Health and Mental Hygiene (DOHMH), the San Francisco Department of Public Health, and Seattle-King County Public Health. She was part of the team that developed the first electronically integrated vital statistics, lead, and immunization registry for the NYC DOHMH, whose jurisdiction included more than 8 million New Yorkers. Her work to further develop and evaluate signals generated by syndromic surveillance systems has been published and presented at national conferences. This surveillance work was the driving force behind her doctoral research to assess the accuracy of syndromic systems to identify laboratory confirmed pediatric influenza, for which she received a CDC dissertation grant award. Dr. Rodriguez-Watson earned her doctoral degree in Epidemiology from the University of Washington School of Public Health, her master's degree in Public Health from Columbia University Mailman School of Public Health, and her bachelor's degree from Rutgers University.