COVID-19 Lessons Learned: Clinical Evaluation of Therapeutics
To accelerate the development, manufacturing, and distributi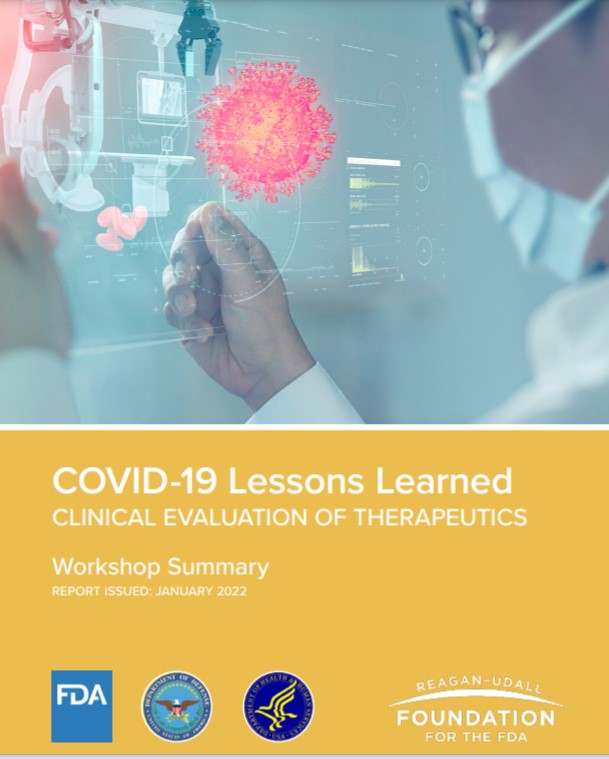 on of COVID-19 vaccines, therapeutics, and diagnostics, the U.S. government created the program Operation Warp Speed (now known as the Countermeasures Acceleration Group). The team launched a Clinical Evaluation of Therapeutics Lessons Learned Initiative to collect lessons learned from its COVID-19 response experience up to that point and distill them into actionable recommendations—for both immediate action and long-term preparations.
The Reagan-Udall Foundation for the FDA has released a report outlining those initial lessons learned to help enhance the scope, prioritization, and communication of research activities within the context of a public health emergency.  The report captures the recommendations and lessons explored in a September 2021 public workshop hosted by the Foundation and FDA. 
Lessons Learned were identified across five topic areas, with four being within scope of the initial effort and discussion. While lessons will continue "to be learned," improvement can be made now.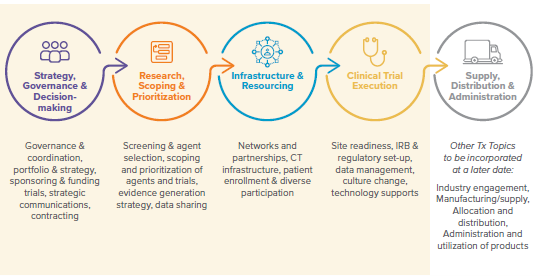 ---
This project is supported by the Food and Drug Administration (FDA) of the U.S. Department of Health and Human Services (HHS) as part of an award of $41,665 in federal funds (100% of the project). The contents are those of the author(s) and do not necessarily represent the official views of, nor an endorsement, by FDA, HHS, or the U.S. Government. For more information, please visit FDA.gov.