Improving the Collection and Curation of Race and Ethnicity Data in Health Care
Thursday, January 26, 2023
2-4 PM ET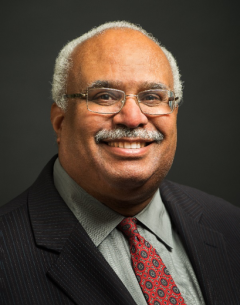 Incomplete and inconsistent capture of information about race and ethnicity in real-world data (RWD) limits a full understanding of the distribution, safety, and effectiveness of FDA-regulated products, which impacts the health of the public.
The Reagan-Udall Foundation for the FDA, in collaboration with FDA's Office of Minority Health and Health Equity, launched RAISE to elevate the capture and curation of race and ethnicity data in health care settings to ultimately improve the quality of health care and medical products.  
The first workshop in the RAISE series: Improving Race and Ethnicity Data in Health Care featured Dr. Georges Benjamin, Executive Director of the American Public Health Association and member of the FDA Foundation Board of Directors as the keynote speaker. 
Review the pre-reads and reading list
Learn more about RAISE 
AGENDA
2 PM Welcome 
         Speaker: Susan C. Winckler RPh, Esq, Reagan-Udall Foundation for the FDA
2:02 PM Welcome Remarks from FDA
         Speaker: RDML Richardae Araojo, PharmD, MS, U.S. Food and Drug Administration
2:05 PM Keynote: Historic Framework and Call to Action 
          Speaker: Georges C. Benjamin, MD, American Public Health Association
2:20 PM Presentations 
         Opportunities to Improve Race and Ethnicity Data in Health Care 
         Nicole Evans, MPH and Hemi Tewarson, JD, MPH, National             
         Academy for State Health Policy
         Health Data Standards in the Age of Digital Feudalism and the
         Health Equity Movement 
         Gary A. Puckrein, PhD, National Minority Quality Forum 
         Improving race ethnicity and language data collection through 
          innovation: Mixed methods approach to advance health equity 
         Oscar Benavidez, MD, MBA, MPP, Massachusetts General Hospital
         Innovative Payor Solutions 
         Deanna Fulp, MBA, Blue Cross Blue Shield of Massachusetts
3:20 PM Moderated Discussion 
         Moderator: Michelle McMurry-Heath, MD, PhD 
         Discussants: 
         Claudia A. Withers, JD, Civil Rights Corps
         Georges Benjamin, MD
         Nicole Evans, MPH
         Gary Puckrein, PhD
         Oscar Benavidez, MD, MBA, MPP
         Deanna Fulp, MBA
3:50 PM RAISE: What It Is and Where We Are Going 
         Speaker: Carla Rodriguez-Watson, PhD, MPH, Reagan-Udall Foundation for the FDA
4 PM Adjourn