Federal leadership and key stakeholders came together on September 28 for the virtual FDA public workshop "COVID-19 Lessons Learned: Clinical Evaluation of Therapeutics." The event disseminated findings from the Federal COVID-19 Response or Countermeasures Acceleration Groups (formerly known as Operation Warp Speed) to bring relevant therapeutics to use in the next public health emergency.
Presenters distilled learnings from months of interviews, discussions, and materials review into actionable recommendations to enhance scoping, prioritizing, and communicating about research activities in a public health emergency setting.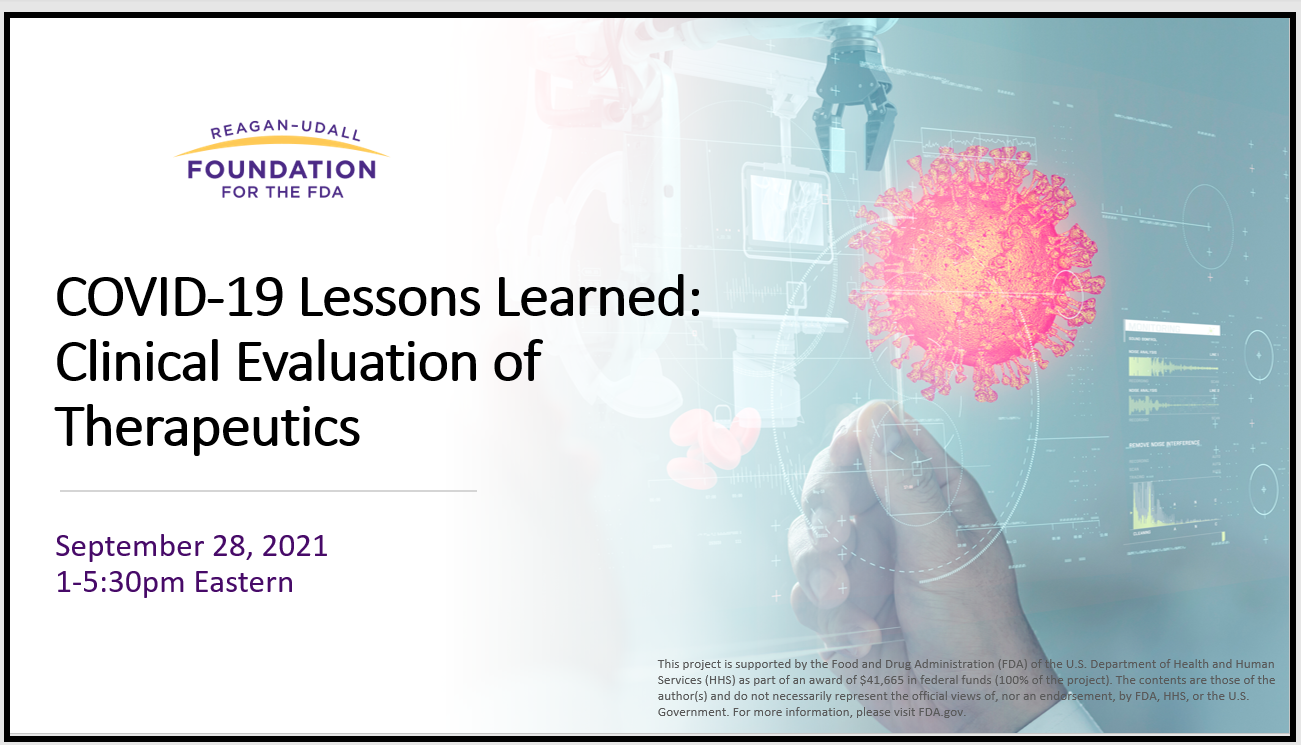 Link to Docket
Individuals & organizations may submit electronic or written comments on this public workshop by December 28, 2021, through the public docket (Docket ID: FDA-2021-N-0977). For more information about the comment submission process, please visit the Regulations.gov Frequently Asked Questions page.  
 
Pre-Read Materials
Discussion Document
Master Protocol stand-up and design
Agent Prioritization
---
This project is supported by the Food and Drug Administration (FDA) of the U.S. Department of Health and Human Services (HHS) as part of an award of $41,665 in federal funds (100% of the project). The contents are those of the author(s) and do not necessarily represent the official views of, nor an endorsement, by FDA, HHS, or the U.S. Government. For more information, please visit FDA.gov.