2021 Innovations in Regulatory Science Awards Highlights
Celebrating Excellence in Regulatory Science
More than 200 regulatory science colleagues joined our fifth annual Innovations in Regulatory Science Awards, celebrating outstanding leadership, innovation, and advocacy that safeguards this nation's public health. 
Thank you to our speakers, including Acting FDA Commissioner Janet Woodcock, MD.
Congratulations to this year's honorees for their outstanding work to protect and promote the health and safety of the American public!
This year's honorees took part in a discussion on addressing challenges in Regulatory Science moderated by FDA Foundation CEO Susan C. Winckler, RPh, Esq.
2021 Honorees
Leadership Award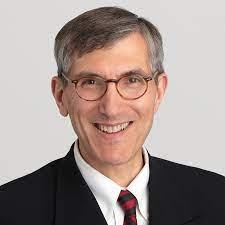 Peter Marks, MD, PhD
Director, Center for Biologics Evaluation and Research (CBER)
U.S. Food and Drug Administration
Dr. Peter Marks is recognized for his outstanding leadership and lifelong commitment to public service.  Under Dr. Marks's guidance, CBER has approved several new treatments, including the first CAR-T cell therapy for advanced cancer and the first Ebola vaccine. He also spearheaded the unprecedented public/private partnership formerly known as Operation Warp Speed and worked to ensure the vaccines were safe, effective, and underwent a rigorous evidence-based and transparent process. 
Innovation Award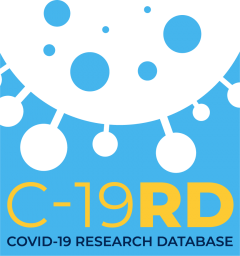 COVID-19 Research Database
This successful public-private partnership launched a large secure repository of HIPAA-compliant real-world data, which was made available at no cost to health researchers at the height of the COVID-19 pandemic. This critical innovation was an invaluable resource for COVID-19 research as well as an exemplar for other critical disease and regulatory areas.  The COVID-19 Research Database provides a framework that should serve as a blueprint for future public-private collaboration, synergy and productivity that could undoubtably benefit the regulatory community.
Advocacy/Policy Award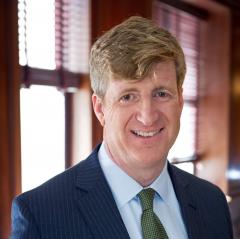 Patrick J. Kennedy
The Kennedy Forum
Patrick J. Kennedy has demonstrated unwavering commitment to raising awareness and advocating for policies for millions who deal with mental health and substance use issues. In his work with the Kennedy Forum, he engages with advocates, business leaders, and government agencies to advance evidence-based practices, policies, and programming in mental health and addiction. As a U.S. Representative, he was the lead author of the landmark Mental Health Parity and Addiction Equity Act (Federal Parity Law), which requires insurers to cover treatment for mental health and substance use disorders no more restrictively than treatment for illnesses of the body.
Our sponsors
The Innovations in Regulatory Science Awards would not be possible without our generous sponsors. Thank you for your support.